Zoo Knoxville Clayton Family ARC Campus
Value:  $13.5 Million
Year Completed:  2021
Location:  Knoxville, TN
Area:  2.5 Acres and 12,000 SF Herpetarium
Owner:  Zoo Knoxville
Architect:  CLR Design
Delivery Method:  CM At-Risk
Points of Pride:

2022 Keep Knoxville Beautiful Orchid Award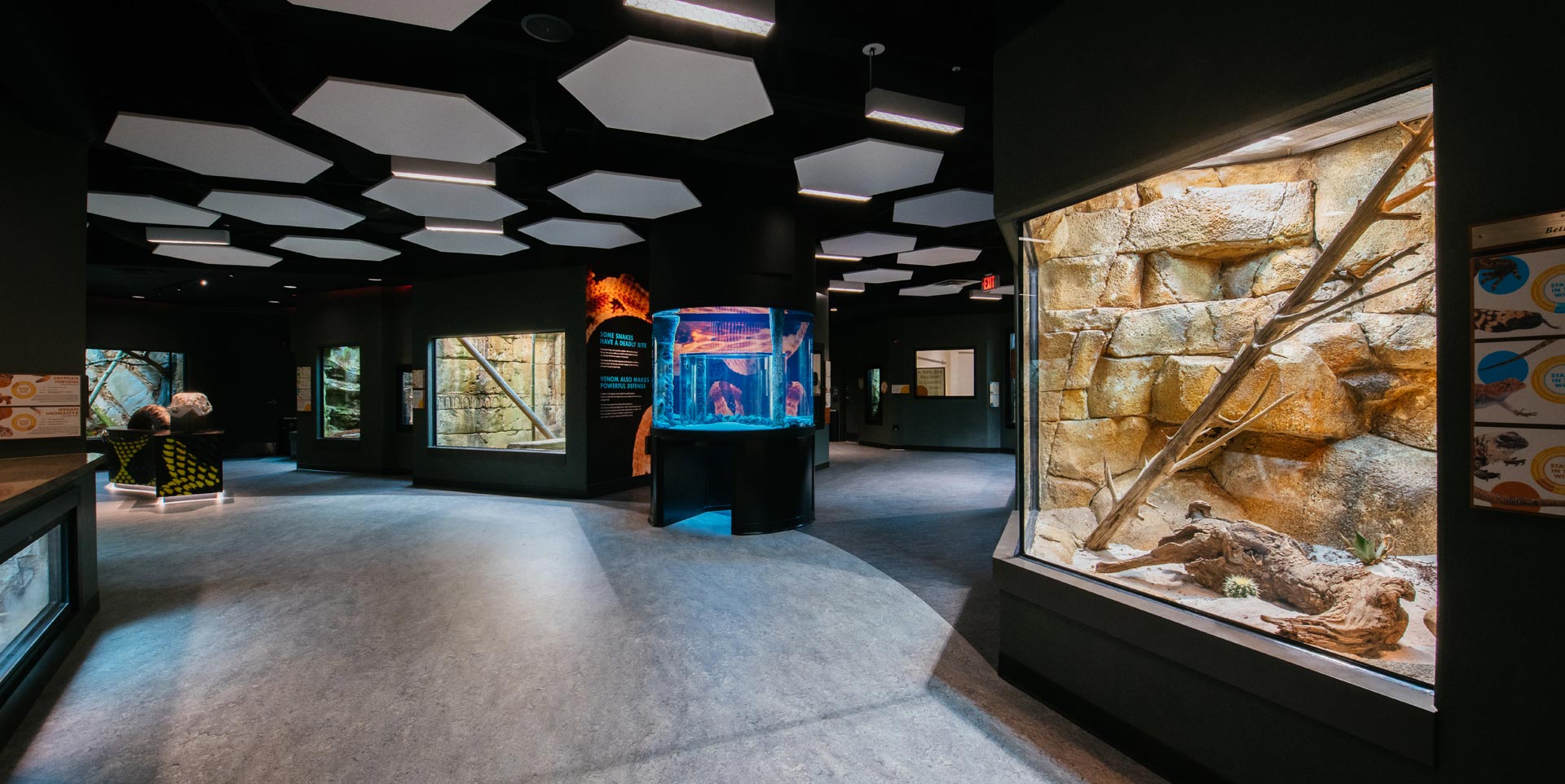 The $13.5 million ARC Campus provides an unparalleled educational resource in a state-of-the-art facility. The 2.5 acre campus includes a 12,000 SF FirstBank ARC Center and houses over 95 species of reptiles and amphibians, serving as a leading conservation center for endangered species research. With immersive design elements, such as a greenhouse that allows guests to watch herpetologists at work and outdoor wetlands that serve as an ecological study habitat where children can collect and study specimens, the ARC combines animal habitats with education space to spark curiosity and inspire learning. The Center's Adventure Lab can serve multiple purposes such as special events for the Zoo or STEM lessons for zoo campers. There are several outdoor boardwalks integrated across the Adventure Lab, ponds, and other outdoor habitats.
Additionally, the Clayton Otter Creek exhibit features a pristine new floor-to-ceiling viewing wall for easy roll-up visibility of the North American River Otters, some of Zoo Knoxville's most popular (and playful) animals.
The project was very complicated and had to be constructed while the Zoo remained open to the public 362 days a year and, even when closed to the public, housed animals and staff 24/7. The project also sits in the center of the zoo property, requiring the Denark Team to conduct the work in multiple phases to accommodate operations. The project had a very complex MEP and Life Safety System (LSS), supplying fresh water in the conservatory which had over a mile of below-grade piping. Additionally, the different species require unique climates/atmospheres within the same area. Additionally, enhanced COVID safety protocols implemented in the middle of the project made its successful on-time completion even more remarkable.
"The Denark team has done an excellent job throughout the project and the follow through has been top flight. Lisa and I appreciate all the hard work, dedication, and commitment the Denark team has shown throughout the project and look forward to working with you on future projects!"
Related Projects

1635 Western Avenue Knoxville, TN 37921