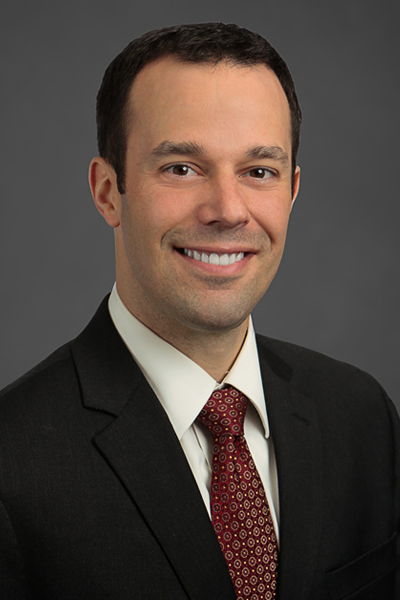 Grant Rosenberg
Vice President/Business Development
Grant brings more than a decade of experience in project acquisitions and development in both Public and Private sectors. He is responsible for the company's business development activities and oversees our marketing and communications efforts. He participates in strategic planning, establishing new client relationships, and implementing various project acquisition strategies. When clients' needs dictate, he will work closely with them early in the life of a project to provide valuable input and guidance on a variety of critical project-related decisions, such as selection of the project design team and explaining the various construction delivery methods. Additionally, and when applicable, Grant has the experience to assist and guide clients through the process of obtaining federal, state, and local economic development incentives, such as for Historic Tax Credits, Payment In Lieu of Taxes (PILOT), Tax Increment Financing (TIF), and others.
Grant  began his professional career in Knox County government and over the course of a decade and spanning two different Mayoral administrations, he ascended to several senior management and leadership positions, including Director of Office of Neighborhoods, Director of Code & Zoning Enforcement, and Director of Community Development.
He also formerly served as Vice President of Housing for Southeastern Housing Foundation II and Neighborhood Housing, Inc., both supporting organizations of Knoxville Leadership Foundation (KLF), where he oversaw the acquisition, financing, development, marketing, and sales/leasing of single‐family and multifamily properties throughout East Tennessee.
Education
Bachelor Degree in Communications, University of Tennessee; Master of Business Administration (MBA), Lincoln Memorial University
Current Community Involvement
City of Knoxville, Board of Zoning Appeals, Vice Chair
Knoxville Chamber, Economic Development Committee
Junior Achievement of East Tennessee, Board of Directors, Executive Committee
Church Street United Methodist Church, Properties Committee
Sevier County Economic Development Council, Board of Directors
Helen Ross McNabb Center, "Bob & Bert Golf Tournament" Committee
Past Community Involvement
Leadership Tennessee NEXT, Class of 2020
Leadership Knoxville, Class of 2016
Introduction Knoxville, Class of 2004
Nucleus Knoxville, Board of Directors, Treasurer
Blount Mansion Association, Board of Directors
East TN Community Design Center, Board of Directors
Plan East Tennessee Consortium, Community Leadership Team, Vice-Chair
Together! Healthy Knox, Leadership Team
Knoxville-Knox County Community Action Committee (CAC) Leadership, Class of 2004
Delivering Superior Execution
Denark Construction is a full-service general contractor/design-builder/construction manager with over 1 billion dollars in public, institutional, commercial, and industrial contracts since its launch in 1985.

1635 Western Avenue Knoxville, TN 37921